Each year, ROH likes to send out 2 or 3 summer teams. These teams last for 8 weeks, including an orientation and a debriefing at the end of the summer, with 7 full weeks on the field. For more information, go to our Summer Opportunities page.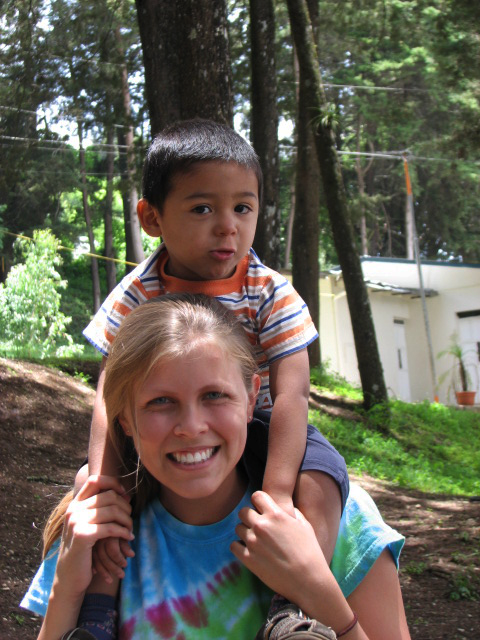 Applications for the upcoming summer teams are due by February 1st of that year. To look at the next summer's teams to go out, click here.
---
Full Term and Short Term Opportunities
Below are the latest full term and short term opportunities available for serving at. If you want more information on one of these, please contact us at: info@rainbowsofhope.org

---
ROH Headquarters: Charlotte, NC area:
ROH hopes to have a summer team in downtown Charlotte, next summer, to help Nepali refugee children and families. They will be working with Brother Uttam and Evan and Jenna Sweezy through a Nepali Christian Fellowship (Church), doing mostly activities with children, helping them to keep up with their grades. Parents usually have very limited English and the children go to public schools. VBS and sports and games and crafts will also be part of this outreach that the Nepali church is having for their community. There are about 10,000 Nepali refugees in Charlotte, who have lost homes in order to escape the genocide in Bhutan. The Nepali church is growing, but they are still considered one of the world's most unreached people groups. But God is at work and you can be a part of it.
---
Syrian Refugees:
We also have need for people to go to Turkey and Jordan, to help out in learning centers for Syrian refugee children. These communities are hoping to return to Syria when able, but they have been in refugee situations for 4 years, and so without these learning centers, this generation would risk illiteracy. We are looking for people who can help with all kinds of things: English teaching, basic computer skills, arts and crafts, sports and games, etc. They can take people and teams all year round; short term or long term.
---
East Asian Country:
We have a small team in an East Asian country, which is helping to establish existing small churches there. One outreach they have is vocational training through teaching English. There is an English Café where young people go each evening to practice speaking their English. This is an excellent outreach program and they can use people all year round, short or long term. Come ready to meet some wonderful children, youth, and young adults who are all looking to learn English. It is understood that a church is hosting this English Club and so sharing one's faith in Christ is very appropriate.
Another Team in SE Asia
There is a an NGO there, which has a Primary School for underprivileged poor children. They are often looking for people who can assist with teaching, teacher-aide work, or English teachers. Contact us for more details.
Thailand
• MK support in Chiang Mai serving at a youth hostel.
• MK support is also needed in other areas (near Bangkok and possibly in some of the central provinces) with home-schooled kids in CP teams. This could be a wonderful gap year, for anyone over 18, who would like to live in Thailand for a year, doing some language study, and being a huge help to the long term missionaries.
---
Laos:
There is room for helping at a Centre for older children and young adults for skill improvement and vocational training.
Team N
Short term helpers are welcome to come and to teach local children English informally. Also a local international church has ministries that help children in crisis.
Furthermore a missional business (English Café) run by an IMM team in another city has a community children's ministry that workers can participate in. Contact us for more details.
Korea
Sejong MK school has an ongoing need for teachers and other staff to serve both short-term and long-term with MK children.
Team M
The MOM Branch has a community centre-based ministry, which helps children from broken homes and lower income families. It also seeks to recruit ST & LT workers to teach its MK children.
India
Some weekly program ministry with children happening in the poorer communities of an urban city. Possibilities also exist via short courses or classes in a learning centre (music, computer literacy, languages, school subject help etc) plus ethno-doxology (local worship music styles) ministry opportunities
Drug Addiction Recovery Program: Opportunities exist among children associated with Betel's ministry. Working with these children help their parents recover from addiction and keeps the family together and growing in the right direction.
Timor-Leste (East Timor)
Childrens clubs for 5-12 year olds / Sunday school style evangelism of children through music, drama, Bible stories and games.
Spain
Rainbows of Hope, Madrid Homework classes. Helps students who are immigrant or otherwise struggling with school, to pass and stay in school. Often these children are from North African countries, which are not open for our workers to work in.
UK
Neighbours Worldwide: Birmingham, Playgroup Volunteer: This is a ministry that helps immigrant mothers connect with our workers, to be able to relate their needs while their children are being cared for. Short termers are very much welcome.
Senegal
• Dorm Parents at Bourofaye Christian School for missionary children.
• Dorm and General Helpers at Bourofaye Christian School.
• Special Needs Children Teacher Assistant.
• House of Hope: Children in Crisis Ministry.
Ghana
Childrens Programme Assistant (full time)
More with Children

Home-school Tutors for workers in many countries. Contact us for more information.
Ministries among Syrian refugee children, plus an orphanage with local children.
---
More Opportunities
"Whether you are a musician or a tutor, a sports fan or an artist, or willing to be creative, there are many possibilities to meet local families and guide children in an afternoon activity of your choice."
One country team is involved in a school health program in collaboration with the Health Department
Community nutrition program with malnourished children and their mothers.
Mongolia
1. Community centre that is reaching out to children.
2. A mobile project that is reaching out to the homeless. (We have also started a church among them)
3. A Christian youth association reaching out to young adults.
4. Evangelism outreach in two specific regions.
5. We plan to start a centre for training and equipping locals to become missionaries.
While we welcome short termers, we are really praying for people who are willing to commit for two years or more. Here is a list of some of the professions we would LOVE to see join our team (in no particular order).
• Accountants
• Admin workers
• Any of the building trades
• Bible teachers
• Businessmen and women
• Children workers
• Church planters
• English teachers
• Evangelists
• Handymen/women
• Home economics teachers
• Manual arts teachers
• Mechanic/Driver
• Pastors
• Social workers
• Special needs teacher
• 'Tent' makers
• 'Time wasters' (i.e. people who like to just spend time with other people.)


• Youth workers